Exploring the world with my son has been more than worth the effort. I'll be the first to put my hand up and say travelling with Lucas is not always a smooth ride, but we laugh now at even my most stressed out times! Even the bad days are good in hindsight, and every day some memory pops up of the incredible places we've been, and the moving or funny adventures we've had. The friends we've made around the world are amazing and we still keep in touch with many via Skype, email and Facebook.
While visiting new places and having fun, a diverse education comes along effortlessly for the ride. It's not only the country we're in that we learn about, but the countries of other travellers we spend time with.
As we were travelling, Lucas embraced new situations with increased zeal and needed less and less 'things' around him to feel secure. This was a godsend when toys were lost along the way. The shared experiences and time spent together creates an amazing bond; I hope we always keep ours.
The challenging times weren't peppered throughout the trip, they were dump trucked onto the beginning of it as I didn't know how to travel with my child. I'm writing to share our stories, but also to tell you what worked for us…and what didn't. Hopefully your journeys can be easier from the outset.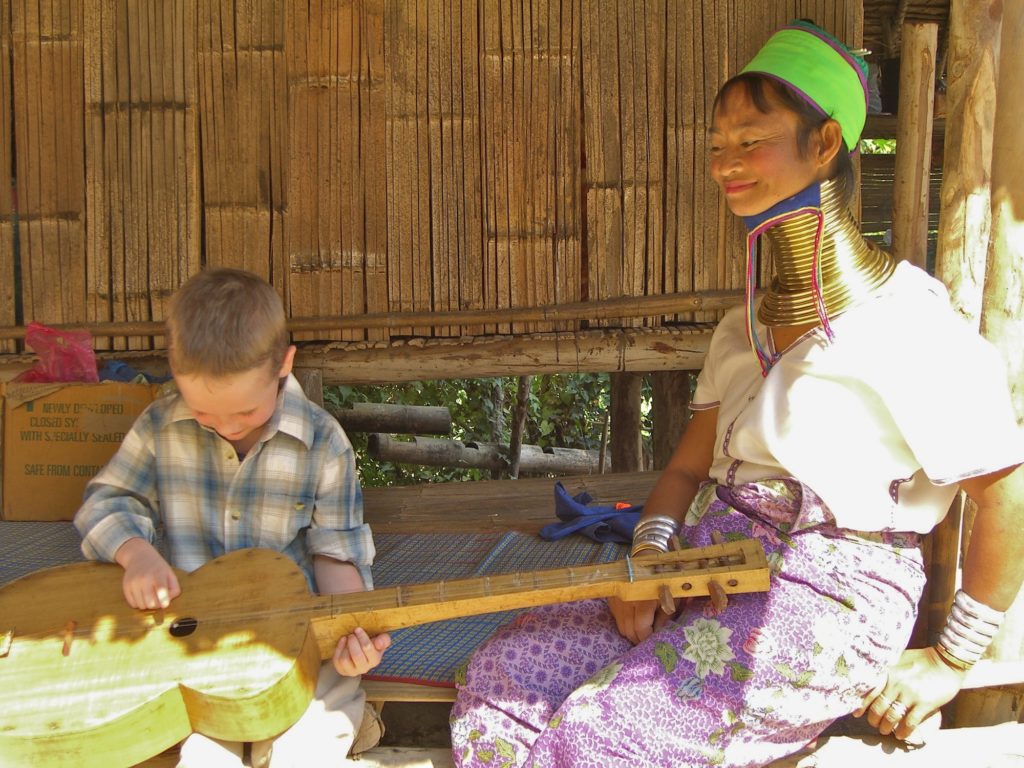 I'd love you to contribute to the site!  Sharing tips and shortcuts will mean less stress and more fun for parents and kids alike – top priorities when sharing living space 24 hours a day 7 days a week. It's not just a physical journey, but emotional and spiritual too. Lets share that stuff as well. I can't wait to hear from you!  If there's anything you'd like to see on here, just let me know; I'll see what I can do.
If you like what's on here, please follow me on Twitter &  Facebook, leave comments on the site, and share any pages you like with your friends.